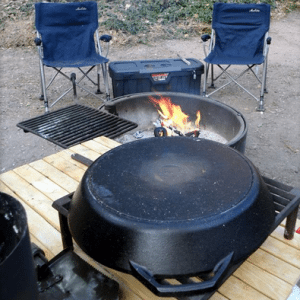 Camping is a fun activity that can be done in the company of friends or family. Most people who have not gone camping have the notion that it is expensive, but this is not the entire picture. A well-planned camping trip can be pocket-friendly and a lot of fun. The activity can be done most of the year excluding winter because no one wants to be outdoors in that kind of weather.
We would like to credit some of the advice to Matador Network.
1. Earth
It is where you will decide to set up camp. You need to look around for sites that are clear of twigs and low-hanging branches. These two are indicators of potential branch effects. You need an open space that will fit your tent and belongings as well. Good spaces are usually reserved in advance by people who conduct reconnaissance trips.
The site aside, the size of the tent counts too. Smaller ones are easier to carry and set up. A tent should be adequate in size, not too big and not too small either.
Tip: bring your favorite military watch with you. It's a great device for camping.
2. Wind
It is an important factor to bear in mind before pitching a tent. If you carelessly place it downwind, you will enjoy the fumes and smoke in your sleep. Ensure you place it in a convenient direction. The sun's position can determine the direction. You should place it facing the sunset and away from the sunrise.
Tip: hammocks hung on a tree or close to the car can be good spots to watch the sunset on.
3. Water
Whenever you are outdoors, your body adjusts to a high demand for water, therefore, hydration is necessary. Whether the water is from a stream or from faucets, ensure that at any given point, there is adequate water in your body and bags.
Tip: water bottles come in very handy for storing drinking water. Everyone should carry one or two.
Water treatment options vary from filters (gravity-flow, squeeze and handheld pumps) to UV sterilizers and drops. The choice of convenience is yours to make.
4. Fire
It is the final natural element. It is arguably the most important one as well. You will need a fire to cook food; it provides light and warmth through the stories.
To start a fire, you need a box of matches and some branches/twigs (roughly 15 will do). Hardwood is not a good option for campfire, and it takes too long to light up.
You should buy strike-anywhere matches and glue a sandpaper on the lid of the matchbox. It will make lighting campfire quick. You could create a poker from a twig. It will be used to direct firewood into the fire.
5. Food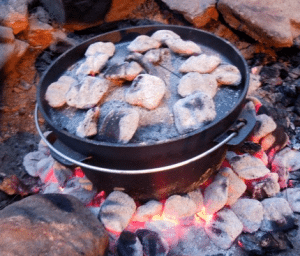 The choice of food is limited by the time you will be at the camp. Fruits and other perishables will need to be consumed when they are still fresh. Camping is associated with barbecues and lighting foods on a stick. You should carry steak and foods that can be fried as well. Don't forget your spices. The food does not have to be dull because it is not home-cooked. Try putting rosemary leaves directly on top of the fire instead of marinating the meat. The flavors will still seep into the meat but with an added rustic taste.
Some food needs to be frozen or refrigerated, especially the canned ones. Use a portable cooler with an ice block at the bottom. Note that even after the cubes melt, the water will still cool them better than the open air. Don't pour the water out immediately.
Don't forget to carry snacks. They are useful when passing time or waiting between meals. Remember also to carry foods that take very little time to make such. They come in handy along with ready to eat meals.
Wisdom lies in leaving non-stick pans at home. Some of the chemicals on their surfaces are purported to react when placed on open flames such as those of firewood. The pans can be hung on a tree by hooks that are attached to a waist belt that is wrapped around a tree.
6. Fun
If children are on board, you want to make them feel like a part of the trip. There are many ways to create interesting games while cooking and doing other chores. One such game is a treasure hunt which clears the litter. Lots of ideas are available on this site. It also shares tips on cooking fun food and making their presentation appealing to toddlers.
Tip: you can make meals that consume any leftovers in a previous meal. An example is jacket potatoes for dinner followed by potato fritters for breakfast.
7. Cleanliness
Keep the different surfaces well-organized and divided into sections. Ensure that there is water for cleaning and that it is adequate at all times. Have a station where handwashing is done.
Create a hanging line for any soaked clothes or washed ones that will need to be hung. It will assist you further in case of showers as you will just need to cover the line and keep your things safe in the enclosure.
8. Animals and Poisons
As a rule of the thumb, always carry a first aid kit with you. Ensure that the kit is adequately stored with medicines that haven't expired. Have some anti-histamines as well as antibiotics if you are on them.
Allocate some time to read on poisonous plants and their distribution in the country. It will guide you on what to avoid as you enjoy yourself outdoors.
9. The Details
There are must-haves that no one tells you about, probably because they assume that you know about them. At times, you do, but you could forget one or two.
A torch is a must. If possible, carry a rechargeable one or a solar-dependent one. Have a phone with a working signal that works. It will serve as an important guide to safety in cases beyond your control. You will need a camera to take snaps or a camcorder to keep fond memories forever.
10. Video Summary
More Articles