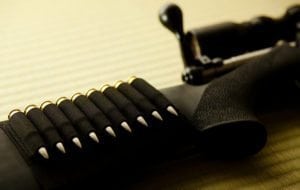 When it comes to tactical bolt-action rifles, there's a whole world out there for you to discover. Whether you're just starting out, with the hope of becoming the next Chris Kyle, or a seasoned veteran, the variety of bolt-action rifles on the market is truly vast.
Deciding which model is best for you can be a daunting task. You may be trying something new, in which case you won't want to commit to a vastly expensive gun. Or, you might be looking to upgrade. Either way, you're going to have to sift through a massive catalogue of bolt-action rifles.
In order to help you choose the right rifle for your specific purposes, we've compiled a list of the best tactical bolt-action rifles for the money!
Remington 700 SPS
When it comes to tactical bolt-action rifles, the most popular is undoubtedly the Remington 700 SPS. Particularly as a beginner's rifle, this model offers everything you need.
This baby can be fitted with any AAC flash hiders, muzzle brakes, or suppressors, as well as all the other accessories that fit ⅝-24 threaded muzzles. It's chambered in the always-popular .308 and has a 1:10 twist rate. These features make it the ideal choice for anyone starting out in their shooting pursuits and don't want, or need, to spend huge amounts on a rifle.
Tikka T3X Lite
The Tikka T3X Lite is a Finnish rifle weighing just 6.5lbs, making it ideal for younger shooters. What's we like about this one is that it's also available for left-handed users. It has a synthetic modular stock that's adjustable to any grip. That's an important feature for beginners experimenting with finding the right grip for them. The adjustment is also great as it allows users to assume multiple shooting positions.
Moreover, this model incorporates recoil pad technology to reduce impact on the user, who may not be used to this just yet!
Savage AXIS
The fittingly-named Savage AXIS is another great tactical bolt-action rifle for beginners, particularly well-suited for hunting. For the price, you'd be hard pressed to find a more accurate and reliable option. Savage is known for producing quality products and their great value. The AXIS is no exception.
It's a simple, straightforward rifle that won't over-complicate things for a novice. It's also very comfortable, allowing users to master their aim and get used to the feeling of having a rifle in their hands.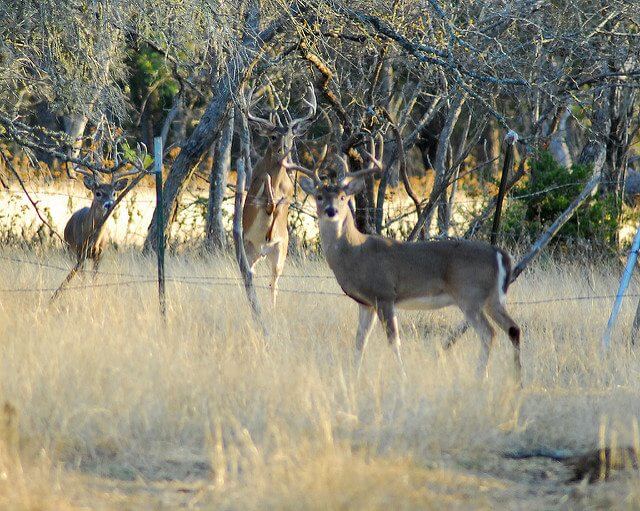 Advanced Options
For the more experienced shooters looking to take things up a notch, we'd recommend something a little more customizable. This will allow you to tailor the rifle to suit your shooting style.
Savage .300 Winchester Magnum
The Savage .300 Winchester Magnum is a thing of beauty. A wonderfully versatile rifle, it's used by target shooters, hunters, and snipers alike. Chambered in .300 Winchester Magnum, it boasts superior stopping power over the common 5.56 NATO, as well as heightened ballistics—over 7.62x51mm.
The only drawback to this rifle might be the weight, which is why we're suggesting this gun for a more experienced shooter. This gun will hit targets of up to 1,000 yards away, making it one of the best on the market. As good as it gets comes at a price though—this one will set you back a bit more than the others on our list.
McMillan .338 Lapua Magnum
The last on our list is another one for the more advanced shooters. It's the McMillan .338 Lapua Magnum. It's a lower-cost alternative to the Savage Magnum listed above, yet still amazingly performant. This rifle shoots farther and flatter than a .50 caliber, up to 2,100 yards. It's also light and relatively cheap, though very loud, so make sure you're wearing some quality ear protection!
We recommend this rifle for anyone who enjoys target shooting, as well as shooters serving in the military. The light weight of this rifle makes it much more manageable than other options in high-intensity situations.
Superior quality and performance at an affordable price.
So don't be put off by the daunting task of choosing a tactical bolt-action rifle. No matter whether you're new to the game or a progressive shooter, there's one out there for you. All of the rifles on this list offer superior quality at a fair price, but our top pick is the Remington 700 SPS. Highly-performant, accurate, and dependable, the Remington Model 700 may well be the most popular rifle available today.
Image credit via Flickr Creative Commons: Ian N. and M&R Glasgow.
Additional Resources: