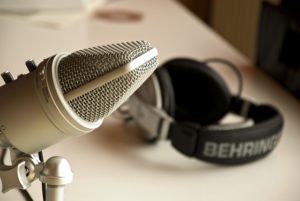 For anyone that spent time in the Boy Scouts as a child, you will know that being prepared is of the utmost importance to avoid disaster.
Today's news is full of doom and gloom with banks collapsing and natural disasters, so it really is a good idea to be prepared for a survival situation. Preparation might keep you more comfortable for a day or two, or it may just save you and your family's lives.
So let's look at some of the podcasts available that can provide us with the information and tools we need to be truly prepared.
Why should I listen and learn about survival?
There are many different types of survival and prepper podcasts available. From weekly helpful hints to daily detailed survival guides. Some are quite paranoid with a conspiracy, anti-government angle but we are going to look at popular prepper podcasts that provide more information and less scaremongering.
You might be interested in basic survival guides because you are a camping enthusiast who enjoys the great outdoors. You have a healthy respect for nature and the dangers that can be encountered, meaning you want to be prepared.  You may live in an area that is frequently exposed to the possibility of a natural disaster. Or you might be worried about the possibility of social unrest due to threats to the political and financial world order.
For those of you worried about social unrest, you should focus on learning about self-defense, food stockpiling and how to live in a self sufficient manner. The truth of the matter is a lot of the skills, tools and knowledge for all of these possible eventualities have considerable overlaps, so it is a good idea to get a broad range of information.
The good thing about survival podcasts is you can try as many as you like and see which one suits you best. There really is nothing to lose. It could spare you a lot of discomfort or even save you from the end of days. You never know.
Our favorite survival/prepper podcasts
Firstly, Holistic Survival focuses on socioeconomic survival. It has an emphasis on financial implications from man made or natural problems. They cover traditional prepper aspects such as first-aid, food storage and water purification. Holistic Survival also covers a wide range of other topics including Orwellian government, bartering, biological warfare, packaged commodities, investing, asset protection and weapons. There really is something for everyone, and if you like your radio without any music to break up the information, this might be the survival podcast for you. 
The Survival Podcast is a great daily offering from Jack Spirko. He focuses on the fragile nature of society that we live in today and how we can prepare for certain situations throughout the world. This prepper podcast covers topics such as personal debt control, environmental protection and support for alternative energy sources. Be warned though, this is a theory based podcast and does give some great food for thought. Especially for arguments on both sides of the alternative energy debate.
Today's survival shows do a great job of providing varied information. There is less emphasis on the doom and gloom of impending disaster that some of the more 'colorful' people on the internet like to spend their time lamenting. Bob Mayne is a self confessed 'everyday guy,' not a survival instructor. The topics he covers are straightforward, rational and applicable to almost everyone. Mayne's website Today's Survival posts a new podcast every week, but you can also dip into the back catalog. There are topics such as brewing your own beer, the newest gear on the market and how best to survive a terrorist attack or an active shooter situation. The tone of this website appeals to us because it covers serious issues in a mature responsible manner. We also like beer.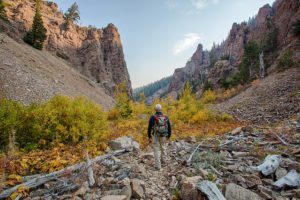 And finally, The Prepper Podcast is an up-to-date survival podcast based on military, wilderness and modern day survival themes. This is an enjoyable prepper podcast and website, which keeps the focus away from financial crisis and concentrates more on the nitty gritty of living in a world without modern conveniences. Topics include vacuum sealing meat, bush craft, preparing your bug (think self contained camping SUV on steroids) for a long trip and firearms maintenance. The guys at The Prepper Podcast will not only inspire you to get ready for a day that might not come, but to get out there on the weekends and practice.
Conclusion
The most important thing to remember when looking for a good survival/prepper podcast is that they are as varied as the whole movement itself. There is such a diverse range of threats out there (both real and imagined) that there is no way a single survival podcast can cover everything. The good news though is that they are free, so get online and try them out. You can also find extra links through various message boards on these sites. Some message boards are very active and other users will be happy to point you in the direction of information tailored to your needs. Good luck and be safe people.
Image credit via Flickr Creative Commons: Patrick B, Francois S and Bureau
Additional Resources
More Articles