To put it simply, carrying a concealed weapon improves your chances of survival. This applies to both you and your loved ones. It's impossible to know when a gun will be the difference between life and death. Someone can endanger your life suddenly and without warning. It happens more often than you think and the cops can't always get there on time. With a CCW permit and a gun safely tucked into your holster, you'll be prepared. You may even be the one who prevents others from getting hurt.
If you haven't already done so, make sure you obtain your Concealed Carry Weapons (CCW) license.
Carrying a weapon on you will give you a peace of mind that would be impossible otherwise. Learning how to draw and shoot will improve your hand-eye coordination. And you'll also get in the habit of becoming more aware of your surroundings at all times. Without further ado, let's look at some of the most trusted brands for the best concealed carry holster. Then we will give some information on each brand, along with specific concealed carry holster options from them.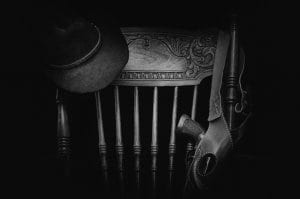 Types of Concealed Carry Holsters
Before getting into the specific best concealed carry holster brands, we should cover the categories of this product. The most familiar kind is probably the "inside the waistband" style of holster.
The Belt Holster
Perhaps the most familiar or traditional style, a belt holster is a standard design. It attaches to your belt with a clip or a sewn-in loop on the holster itself. These usually come with a 2-inch loop that you can thread through a belt. Note that you shouldn't use this with an ordinary belt, but a very strong and sturdy one. Belt holsters are what you would see a cop wearing and are one of the best for hiding your weapon.
Inside the Waistband (IWB) Holsters
This type, as suggested by the name, goes between your body and pants, around your waist. It involves a clip you can put over your belt. This type of holster is secured by your pants' waistband. An inside waistband holster leaves the grip of your gun outside the pants, leaving the barrel concealed. Some types of IWB holsters are "tuck-able," meaning there's room for you to tuck your shirt in between the holster and the holster clip.
Inside the Pocket Holsters
Inside the pocket holsters (also simply called pocket holsters) are best suited for thinner or smaller firearms. These types of holsters are designed to lie flat on your body and are typically flat on at least one side. They go in your pocket, as suggested by the name. Typically, inside the pocket holsters are just pouches without retention. The general purpose of this style holster is protecting your gun, covering its trigger, and preventing printing. Printing refers to a visible outline of your firearm on your pants or shirt.
The Ankle Holster
The next best concealed carry holster type is the ankle holster. These are often used by law enforcement agents as backup gun holders. They are also a great way to carry a gun for covert operations or while off duty. Usually, people wear these under their pant leg, though some can be attached to your boot. These are most suitable for subcompact or compact revolvers and pistols. Next, we will cover the best concealed carry holster brands and go into detail about some of the products they cover.
Best Concealed Carry Holster Brands
Alien Gear Holsters
Brave Response
Urban Carry
Tagua Leather
Sneaky Pete
Alien Gear Holsters
Alien Gear is a company located in North Idaho. They distribute, manufacture, and design a variety of high-quality accessories and holsters for guns. Their founder, Owner Thomas Tedder, believed in providing affordable prices for quality American holsters. They began in 2013 and still do business in the same fashion.
Alien holsters are synonymous with quality. Let's look at a couple of the products offered by Alien Gear:
AIWB Appendix Carry Holster
If you're seeking the best concealed carry holster that conceals your firearm at the front, this is a good choice. It has a single clip design, making it comfortable for the wearer. Due to its front and center style, the Appendix Carry Holster can be worn in many positions. When it comes to appendix holsters, a lack of comfort and safety are usually an issue. Although this could be a great method for carrying a concealed weapon, it's usually avoided due to those two common problems. However, Alien holsters fixed them.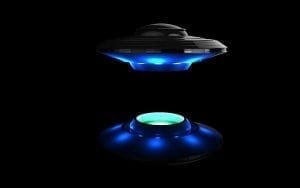 The company has redefined this norm with their approach to appendix holsters. Their ShapeShift Appendix option makes modern everyday carry so much easier and more comfortable. They fixed the problem with discomfort by using a neoprene base with a perforated design. This enables the holster to lie against your body softly and without intrusion. If comfort is one of your top priorities, this could be your choice for the best concealed carry holster.
Single Mounting Point
It has a single mounting point, meaning the holster conforms and flexes to your body better than other holsters or previous models. This appendix holster is super safe with its optional thumb and finger releases. These ensure that your gun stays where it should be; in your hands. It also allows for you to quickly draw your weapon when necessary.
"Alien Skin" Grip
Alien Gear Holsters has created a unique product called "Alien Skin," a material that grips your gun to keep it in place. This eliminates the risk of your firearm sliding. This holster is compatible with the Modular Holster System by ShapeShift. You can quickly and simply switch your holster out for another carrying configuration. You never know when you'll need to switch it up, so being prepared is key!
Shapeshift Concealed Carry Holster
IWB stands for "inside the waistband." This holster is designed to go above and beyond the previous model offered by Alien holsters. This could be the best concealed carry holster for people who need something flexible. The holster comes with CoolVent Neoprene which is perforated. This creates a nice breathability and extra comfort in the holster. Since it utilizes one single mounting point, this holster is more flexible than other models. Where there was extra bulk before, now there's a minimalist design.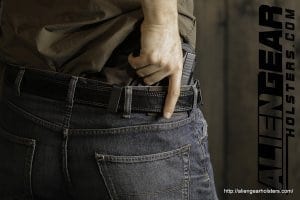 The backer of the ShapeShift IWB Holster has four materials, the thermoplastic elastomer for resilience and spring steel as the backbone. It also uses ballistic nylon for durability and the perforated material mentioned previously. You can tighten or loosen the passive retention by using the twist locks on the Shift Shell. All ShapeShift holsters offer this capability. You can adjust the ride height by lowering or raising the clips.
ShapeShift Starter Kit
If you want to take things to the next level, the ShapeShift Starter Kit by Alien Holsters could be a solution. This modular holster offers four carry styles for your comfort. These are OWB paddle, OWB belt slide, the AIWB, and the IWB. These carry styles offer both concealed and open carry with one single customizable system. This requires no tools and full integration. How does the system function?
The Shift Shell
The system begins with a Shift Shell made of durable polymer to fit your handgun perfectly. Actually, this polymer material is the same type used on many semi-automatic weapons. Alien Gear crafts these shells to encapsulate the handgun slide and trigger guard. Then it's transplanted right between the holsters by ShapeShift. This company acknowledges the holster shells have to provide function, but that comfort is equally important.
Everyday carry is becoming more common as it's ushered in by a new generation. Alien holsters are helping to introduce this new norm. Their advanced options are sure to help you choose the best concealed carry holster for you.
Brave Response Shooting
Brave Response Shooting is on a mission to provide the best tactical tools for average people. They want to help you be prepared in case danger strikes. There is one product in particular that they are known for and that is the Brave Response Holster. Who doesn't want a comfortable, sturdy, and lightweight holster that you can easily put on and take off? Who wouldn't wish for all of these criteria to be met without breaking the bank? The Brave Response Holster is wearable without a belt and also works with different types of model handguns.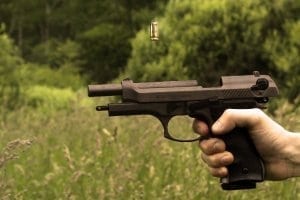 The Female-Friendly Holster
Many women have wondered if there's a good holster for their anatomy. This is important particularly for their waist, which is shorter than men's waists, on average. The Brave Response Holster fits this need and also allows women to carry extra personal items such as an extra mag, lipstick, knife, or other daily objects. Since women's clothing is typically more varied than men's, this is another thing to take into consideration. Women usually don't wear belts, so a holster fit for females would have to be wearable without one.
In addition, all shooters will want a quality-made holster with good support, a great fit for their gun, and versatility. Ideally, the holster will accommodate multiple types of guns. The Brave Response Holster fits all of these, so let's look a bit closer at this product.
Brave Response Holster
This holster has a patented pocket layout which has been tested and developed to fit with all handguns in the semi-automatic category. Whether you're using a Smith and Wesson, Sig, 1911 handgun, or any other brand, it will fit well in the Brave Response Holster. In addition, many types of Revolvers also fit in it, although not larger framed ones typically.
Self-Contained
This holster is self-contained and can be worn comfortably with slacks, jeans, gym shorts, or basically anything else. While other concealed carry holsters are made with leather or other stiff materials, Brave Response uses flexible materials. Their holster will move, bend, and flex with you for ultimate comfort. It's built to sit close to your body without leaving much of an impression. While some holsters either feel uncomfortable or add bulk to your gun, this one stays invisible under your clothes.
It was tested with full-sized handguns, extra magazines, and was found to prove comfortable with minimal printing. While it feels nice to wear out in public, it can also be worn inside without discomfort. You might even be surprised at how comfortable it feels. It's durable yet soft enough not to cause any pain or awkwardness.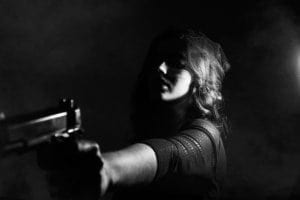 "Sharkskin" Canvas
This holster was designed to be both tender and tough at the same time. It was crafted from "Sharkskin" canvas at the center to offer sturdiness. This material also promotes comfort, breathability, and longevity overall. Only the best quality Industrial Velcro is used in the holster, which is designed not to snag. This means your holster stays put without putting holes in your clothes or catching on them. The holster is always held securely to your body. Brave Response chose an elastic waistband to enhance the lightweight makeup of this holster. This makes it even longer-lasting and more reliable for those who wear it.
What Fits in this Holster?
This holster will fit all Glock semi-automatics, all Smith and Wesson semi-automatics (except the C.O.R.E. Models). It will also fit all Sig Sauer, Springfield, and Browning semi-automatic handguns. In addition, you can use it with your Ruger, Walther, Beretta, Kahr, or FN-Herstal semi-automatics. Use it also with any Colt, H&K, Kimber, 1911, or Steyr semi-automatics.
Accessories
Keep in mind that this holster doesn't accommodate firearms that have tac rail lasers or mounted lights, unfortunately. It also doesn't fit guns that have trigger guards. But with the right shooting education, you won't need these anyway!
This holster comes with a money back guarantee that's good 60 days from your purchase date. As long as you haven't modified or cut your holster in any way, just send it back for a refund. You also get a workmanship warranty that lasts for two years in case a snap or stitch fails. Just send it in and they will replace or repair it for you.
Urban Carry Holsters
Urban Carry Holsters is one of the best companies in terms of high-quality leather products. Their specialty is concealed carry products, so you could find your best concealed carry holster with them. They also produce leather holsters with saddle-grade materials. Urban Carry Holsters has G2 mag holsters, G2 holsters, rigs and modular holster shells by REVO, body holsters, desk holsters, and more.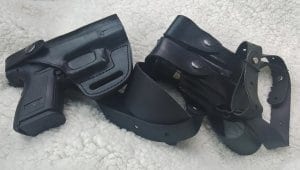 Each of their products was designed to promote comfort in the wearer, which makes it likelier that people will want to wear their holster more often. You may just find your best concealed carry holster with this company, which places heavy emphasis on confidence, comfort, and concealability. All of their holsters are made right here in the United States, which means you can expect high quality every time.
Types of Holsters by Urban Carry
By combining concealability, comfort, and confidence in their products, Urban Carry holsters offers some of the best range of holsters for concealed carry. This includes drop leg high carry options, ankle holsters, shoulder holsters, and appendix carry options. It also includes outside the waistband holsters and inside the waistband options.
Other Items Carried by the Company
Urban Carry holsters doesn't only have a wide selection to help you find the best concealed carry holster. They also carry a range of different gear. This includes mag holsters, heavy-duty belts for guns, range gear like hearing protection, money belts, gun mats, and more. They even have an app and headset that enables you to practice shooting anywhere called the Virtual Reality Firearms Training course. Their customer service professionals are ready and available for any questions you might have about their products or services.
The Urban Carry G2 Holster
Let's look closely at Urban Carry Holster's best concealed carry holster, according to some. This is an inside the waistband design fit to hold Ruger, Smith & Wesson, Springfield, and many other models. This holster with LASER will work with most popular lasers, but shouldn't be used with big light/laser combinations due to bulkiness. The laser version of this holster also works well with ECR (Enhanced Combat Readiness) system lasers.
More on the ECR Laser
The Enhanced Combat Readiness laser will become active, igniting the Tac-light or laser instantly once you draw your firearm from the G2 holster. Then it will de-activate again once you re-holster your firearm. The holster is secured with a tough, durable steel clip that will keep it in place whether or not you're wearing a belt. The new and improved silhouette on the holster allows you to draw smoothly and rapidly each time you need to.
Pre-conditioned Leather
The leather on the holster is pre-conditioned so you don't have to worry about the dreaded "break-in period." The quality of the leather also allows your gun to sit the way it's meant to sit in the holster from the very first day you own it. At the holster's base, there's a strong magnet that keeps it in place and allows for a quick, steady draw.
Tagua Gunleather
The company Tagua Gunleather started in the year 2005 and has been growing ever since. Over the years, the company has achieved dependability and quality in their products and is, therefore, one of the top in the business. They are always looking to improve the satisfaction of their customers and continue producing the best quality holsters. To prove it, they offer and stand by a lifetime warranty.
Hand-made Leather Holsters
Tagua acknowledges that manufacturing reliable, quality holsters takes some time. They have made it into an art form by combining generations of experience and expert knowledge into top-notch craftsmanship. Each holster is made by hand with the highest quality leather available. This selectiveness with materials gives Tagua holsters durability, elegance, and reliability for your favorite gun.
Mostly focusing on leather concealed carry holsters, the company also carries apparel and tactical holsters. Perhaps they could be your choice for finding the best concealed carry holster for you. The lightweight Eco and Nylon leather style holsters give you high value for the money you spend and work for daily use. In recent times, Tagua Gunleather has began manufacturing their own tactical holsters.
They use high-quality Kydex for these holsters, which are also made carefully by hand. Tagua constantly refines their technologies for manufacturing and looks for ways to improve. Meeting the highest craftsmanship standards out there is one of their main goals. Let's take a look at a couple of their products now.
The Tagua Gunleather DCH Tactical Holster
This inside the pants holster has dual metal clips to keep it in place. These also help with firearm stability, particularly when you need to draw. Made with reinforced metal and premium steer hide, this product comes with a lifetime warranty from the manufacturer. Keep in mind that when you first get this holster, the fit will be a bit tight. Since they use premium leather, the durability of this holster is unbeatable.
Tagua Gunleather Taurus Millennium
This right-handed holster is an inside the pants design. Made with reinforced saddle leather, this holster will keep its original shape when you remove your handgun. It has an open muzzle design, clip-on design, and combat grip. It might just be your best concealed carry holster option. Like many other premium leather quality products, the holster is stiff at first when you un-package it.
It might take some time to fully break the leather in. But making sure to oil it and wear it around plenty will loosen it up a lot. You could even keep your gun in it to help break it in, just make sure you are observing proper firearm safety precautions when you do so. It conceals very well, but it sits a little low.
Sneaky Pete Holsters
Making sure it's comfortable to carry is the best way to carry your firearm truly concealed. Sneaky Pete makes it easy to do this. Sneaky Pete products are U.S. Patent-protected and are made with high-quality workmanship and materials. At the same time, they are quite affordable in comparison to other products. Sneaky Pete holsters, and other products by the company, have been made based on customer request and feedback. They might be your key to finding the best concealed carry holster.
Top-notch Materials
Sneaky Pete holsters are made from high-quality materials. For instance, they use neodymium, rare-earth magnets to make sure the closures on the holster are silent and strong. Their belt clips are made strong and user-friendly because they utilize hardened spring steel. This reduces the risk of failure. For their belt loops, four steel rivets are assigned to each to ensure a snug fit and strength for the life of the product. Custom-made inserts will hold and orient your firearm securely for ease of use, drawing smoothly, and your own safety. Let's take a look at some of Sneaky Pete's high-quality products.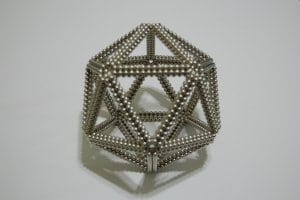 Sneaky Pete Nylon Belt Clip Holster
This product fits the Taurus 709, Kimber Micro CDP, Glock 43, and more. This is a medium-sized holster. It has double belt clips and works with a belt of 1.75 inches or narrower. With this, you won't have to plan your clothes around the gun you're wearing. This product uses two magnets for closure. Every Nylon Belt Clip Holster by Sneaky Pete is designed so that you can't accidentally put your finger on the firearm trigger when drawing. It uses steel rivets so that it will last a long time.
Firearm Configurations
Many customers of Sneaky Pete want to know if their Sneaky Pete holster will work with pinky rests, sights, extended magazines, or lasers. But these holsters are built for and best for the smallest available models of firearms listed. There are some exceptions, but for the most part, Sneaky Pete holsters don't fit with any configurations or accessories that change the shape or size of the gun. Let's look at some possible exceptions to this:
Lasers
Lasers will fit into Sneaky Pete holsters as long as they are in place in front of the gun's trigger guard and underneath the barrel. However, if the laser is either in front of the gun's barrel or under the trigger guard, it won't work. And if the laser is mounted in any other place on the gun, it won't fit with Sneaky Pete holsters.
Extended Magazines
Sneaky Pete holsters are created to be small so that they can effectively blend in when you wear them on the hip. This is why each holster is made for your gun with a flush magazine. They don't sell any holsters that may be used with extended magazines, unfortunately.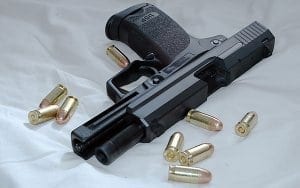 Sights
You may be wondering if you can use a Sneaky Pete holster with a sight. But unfortunately even a tiny height increase in your firearm can make the holster not fit right. Sights that aren't ordinary factory grade or were ordered specially likely won't work with your holster.
Pinky Extenders
Can you use pinky extenders with a Sneaky Pete holster? After market brands often don't work since they tend to be longer or bigger. When possible, Factory Pinky extenders may work with a Sneaky Pete holster.
The Sneaky Pete BUGBite Ankle Holster
If you want to get an ankle design for your next best concealed carry holster, you might like this next item. The BUGBite was created for both concealment and comfort. Every holster by this brand was designed to shape specifically to your leg, making sure the firearm is properly supported. In fact, it should be so comfortable that you don't even remember you're wearing your gun at all! That way, you'll remember to wear it every time you leave the house instead of putting it off because it's uncomfortable.
Proper Orientation
This holster will keep your gun oriented in the proper way (upwards) all the time. Since this design doesn't have snaps or Velcro on it, taking your gun out of it will be completely silent. In an age where many holsters make a sound when you draw, this is a great feature. The BUGBite Ankle Holster by Sneak Pete is made to carry pistols comfortably, including small and mid-sized frames. That way, you should only require one holster to use with a variety of different guns.
Picking the Right Size
Sneaky Pete offers a size chart that can help you find the best size for your ankle holster. BUGBite ankle holsters are crafted from Neoprene, a breathable, light fabric that stretches and fits in a snug, comfortable way for the wearer. Use the size guide, but keep in mind that most will still have their preferences as far as how loose or tight they want the holster to fit on their leg. This will depend on your unique leg shape, muscle tone, and more.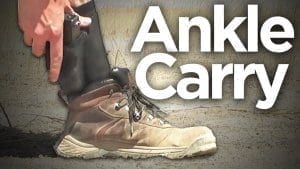 And what if you fit somewhere in the middle of two existing sizes? If this happens to you, it's probably best if you choose the ankle holster one size up from your size. Since fit is all about your personal preferences, a larger size is likelier to feel more comfortable for you. And of course, Sneaky Pete is happy to help you with an exchange on your order if you aren't satisfied with the fit you choose to get. Right-handed Sneaky Pete BUGBite holsters are used on your left leg. The holster has a pocket to put your firearm in and allows you to cross draw since it sits on your left leg on the inside. And the left-handed Sneaky Pete BUGBite holster is the same but on the opposite leg.
Is an Ankle Holster the Right Option for You?
Trying to keep a full-sized gun concealed on your calf while also keeping it accessible might be tricky. Will you still be able to draw your weapon effectively using an ankle holster? It could take a lot of practice. Here are a couple questions you can ask yourself to determine whether a concealed ankle carry holster is a good choice for you:
Do you need to have a second weapon concealed?
The main benefit to using an ankle holster is being able to conceal a backup or secondary gun. If you don't need to do this, an ankle holster may be unnecessary, so keep that in mind.
Do you have limited options for concealing a weapon?
Are your options for concealing a firearm limited by the clothes you wear? Your attire will play a role in this. If you aren't able to fully conceal your weapon in a more convenient spot, such as the waistband, then an ankle holster could be the right choice for you. But if you can instead keep it in a purse or on your belt, that should be more convenient than your ankle.
Tips for Using Your Holster
Finding the best concealed carry holster isn't enough; you also need to know how to use it. When you carry a concealed weapon on your person, you aren't automatically invincible to dangers. When you carry, you are taking it upon yourself to act as the protector of you, your family, and other people. This doesn't mean looking for trouble, but being prepared for it. At the end of the day, each individual has their own personal motivation for using this type of holster. Whoever you are and whatever your reason, the following rules should be observed:
Wear the Right Clothes
A lot of holsters are hard to properly conceal, calling for baggier, larger clothes. Before going out in public with it, wear your concealed carry holster at home to ensure it works well. Make sure that your firearm grip isn't accidentally showing as you walk around. Practice both sitting, standing, and moving from one position to the other. Practice this with different shirts and pants so that you know which ones to wear when you need to conceal your firearm in public.
Use a Quality Belt
An ordinary belt from the department sore isn't going to cut it if you're using an IWB or belt holster. A high-quality option is a must for carrying a concealed weapon. Usually, people don't spend a lot of time deciding which belt to buy. But if you use a holster with an ordinary belt, you'll find it difficult to draw. You will also experience a lack of anchoring and your belt will wear out much quicker.
Think about it, you're adding a heavy weapon to a cheap belt. These just don't go together. You might think that spending a quick 20 bucks on a belt makes more sense than investing in an expensive belt. But as you use your holster on your department store belt day after day, it will wear out very fast.
Instead, invest in a gun belt that will last you for years to come. Sure, they will cost more initially, but you're paying for extra quality. In addition, a good gun belt is going to help you improve your draw. With a belt made precisely for this purpose, your firearm will stay near your body as it's meant to. A standard belt, on the other hand, would sag and hold the gun away from your body.
Get Good at Drawing
Once you've got your best concealed carry holster, the next step is to practice your draw. Ordinary people practice their aim at the gun range and then buy a holster and think their work is done. However, your aim is only good if you are also good at drawing your firearm from the holster. Taking your weapon out at a stressful moment has to be automatic and easy for you. Otherwise you won't be able to protect yourself or others when it matters most.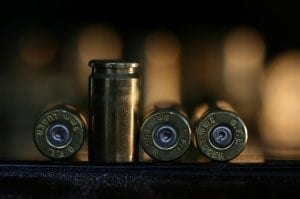 When a situation hits that requires you to draw, you don't want to be hesitating or struggling to get your weapon out. Practice your draw on a regular basis, at home, and with your gun unloaded. Remember that having a concealed carry holster isn't much use if you can't take your weapon out at a quick moment's notice. This requires strong muscle memory, so don't forget to practice often.
Go to the Shooting Range
Practicing your draw is important, and so is practicing at the gun range. Shooting is a fun sport that many enjoy, but it's also the fiercest protection you can ask for. Shooting is unique in that it's an enjoyable hobby and pastime that also makes you more secure. Practice shooting at the range on a regular basis. Of course, if you're an average person, you're busy. But try to get to the range to practice at least once every few weeks.
Choose the Right Holster
This is an obvious one, but still worth saying. Choosing a good holster is one of the crucial elements to everyday carry. Your holster should cover the trigger guard to prevent accidental discharge. It should be built to last and give you quick access to your gun in stressful situations. Of course, don't ever place your finger over the trigger unless you want to shoot. This applies even with a fake or unloaded gun.
Don't be Reckless
Carrying a concealed weapon may make you feel quite invincible. But just because it increases your safety doesn't mean you shouldn't try to stay away from dangerous situations. Being armed is an extra measure of protection against danger, yes, but it isn't foolproof. And carrying a concealed weapon should never replace common sense. Stick to safe areas and don't go looking for trouble.
Conclusion
Congratulations, you should now feel prepared to choose the best concealed carry holster. Don't forget to observe the rules and guidelines above and to always stay safe. Thanks for reading and happy shooting!