If you're looking to find a top rated tactical flashlight, then we've got you covered.
For years, I've been carrying one almost everywhere I go (some would call that crazy). You'd be surprised how many times that thing has bailed me out of a tough situation. Our tactical flashlight reviews break down the good, the bad, and the ugly. If I wouldn't use it, then I won't be recommending it to you.
While it's clear a tactical flashlight is going to give you more than a basic kitchen model, many people are confused when they hear the term, "tactical". There isn't a perfect definition, but your "tactical" flashlight should have some of these characteristics:
Emits a high amount of light
Made for maximum durability
Weapon-grade aluminum is commonly used
Typically smaller and easy to carry for daily use
Textured grip (anti-roll profile)
Tactical Flashlight Comparison Chart
Mobile Device Users: For best results, turn your phone landscape (wide view) to see the entire comparison chart.
| Product | Wallet | Our Rating |
| --- | --- | --- |
| | | |
| | $$$ | 95 |
| | $$$$ | 91 |
| | $$ | 92 |
| SOLARAY PRO ZX-1 (our top pick) | $$$ | 98 |
| | $$ | 85 |
| | $$ | 88 |
| | $$$ | 92 |
| | $$$$ | 93 |
| | | |
Tactical Flashlight Buyer's Guide
Why Buy One?
There is still going to be non-believers out there, but here are some very good reasons why you need to carry a tactical flashlight:
Personal safety
Survival/Emergency Situations
Next to your pocket knife, your tactical flashlight is going to be one of the most important things in your EDC bag. For personal safety, the tactical flashlight can be used to blind an assailant or to identify a threat.
For survival situations, one of the most important things is to be found. A bright light can signal your location visually. If there is a natural disaster and you have to get out quickly, a tactical flashlight can lead the way in the dark. Living successfully is all about being prepared.
Being stuck in the dark and not having a reliable light is a "worst nightmare" situation. According to the FBI and other law enforcement agencies, the most violent crimes happen at night in the dark.
Who knows but there is a good bet that says many crimes can be avoided if you have a reliable, powerful light in your possession. You get the idea. A tactical flashlight is going to provide you with reliable light whatever you need it for.
How To Pick The Best One
Now choosing a flashlight is not as clear cut as knowing that you need one. The theory is if you want to be prepared forget about the "bunny flashlight" and go with the tactical flashlight. It will serve you well in a host of situations, and it is just a smarter choice for durability and overall use.
Picking a top rated flashlight is not quite as easy as it should be. Some of these flashlights come with a bevy of bells and whistles. Some of the bells and whistles you can clearly live without, but if you get the bells and whistles for the same price, then why not go for it? A lot of consumers are hesitant to buy a tactical flashlight.
We set out on a search to find the best tactical flashlight and can fully understand that frustration of the consumer. There are a lot of choices out there. Narrowing things down is not an easy task, but we felt like we were up for the task.
Our goal is to help educate you about the options that are available and narrow down your options to make the process easier. We made a list of the most wanted features in a tactical flashlight, and this is what we came up with. We started with defining what a tactical flashlight is.
What is a Tactical Flashlight?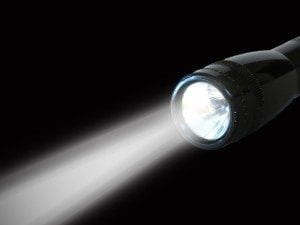 We all grew up with plastic flashlights that took D batteries. The switch was plastic the lens piece was plastic, and the body was plastic. No matter what kind you remember having in your home they all had one thing in common they did not last very long.
These are built for warfare. They are built for camping and hunting trips. They are built to last and to be reliable. The best have key features that include aircraft grade aluminum construction, long lasting LED bulbs, and overall durable finishes. The easiest way to define this type of powered light is to say that they are built for combat situations.
They usually have adjustable light streams that are very bright (remember you cannot win the war in the dark). They just take it up a notch or two. They are well made, metal and powerful.
More Considerations
How Bright?
Flashlights are naturally bright; it stands to reason that since they are built for combat situations that they would be a lot brighter than your average garage flashlight. When it comes to this style, you're going to choose the brightest tactical flashlight possible (that's why we are here).
The lighting is measured in lumens, and they are typically way up there at the 1000 to 2000 range and some are beyond that range. The lighting in these are usually LED, which can last up to 5 years with continuous use (never turning it off). LED lights have the advantage of not having filaments which make them virtually unbreakable.
How Much Should You Spend?
You get what you pay for, but you do not have to pay through the nose. For the purpose of our search, looked flashlights around the $40-$60 range. There are many other models that tip the budget scales at $200 or more, but we felt that it was an unnecessary expense. You are not likely to get more flashlight for that much more money.
What Size?
We want everyone to be able to carry the flashlight every day, so size was a top consideration for us. One that is too small (like many keychain options) just will not serve the personal security purposes (you need at least 80 lumens to blind someone) but too large would make it a hassle to tote around. Finding the right size is imperative for user friendliness. Frankly most tactical flashlight manufacturers do a very good job of keeping in mind.
Note: pistol lights are sometimes thrown into the "small flashlight" mix. If you're interested, check out our full pistol light review post.
Power Source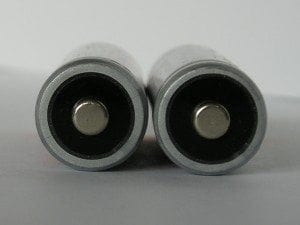 You can choose between rechargeable options (like the 18650's) and plain old battery options (usually AA or AAA). The rechargeable options are a bit more expensive, but you save on having to buy batteries. We left that open. If the best is a rechargeable option, so be it. We like rechargeable because they are cheaper to own overall, and they are better for the environment (kind of) but we did not let our personal views on the environment and rechargeable options cloud our judgment.
Consumer Reviews
There is something to be said for what other people are buzzing about. A top rated model will clearly be one that the majority of people found to be an ideal option. We reviewed hundreds of other people's reviews to get a feel for what was the best choice. Consumers are usually very candid about what they like and what they find fault with so the reviews were very helpful in pointing us in the right direction.
Of course, we weighed the reviews with the actual specifications of the flashlights to get an accurate view. We understood going in that there are some people you just will never make happy, and their primary goal in life is to find fault. Of course that can be a good thing when you are trying to find the best tactical flashlight, it is always good to have a few critical reviews but it is all about the balance.
Our Top 3 – Tactical Flashlight Reviews 2016
1. Solaray Pro ZX-1 Professional Series
What others have to say:
The owners of this tactical flashlight are happy to tell the world how great it is–and that's reflected in the sheer number of people talking about this light.
It is everything you could want in and more. An overwhelming number of reviewers mentioned say it's ultimate tactical flashlight on the market. A lot of folks absolutely love the brightest of the light, and the cool zoom feature.
To zoom, you simply twist the light. You can create a tight beam (concentrated), or a wide range light source.
Specs:
Rechargeable
Front mounted striking bezel
Strobe mode for emergencies
Ultra bright 1200 lumens
Zoom feature lens
Three modes including SOS
Aircraft grade aluminum body construction
Water resistant
What we love:
We love the quality as it might be the brightest tactical flashlight on the market. We also love that you have different power modes for the light. The end cap off and on is also a nice feature. It only takes one battery to provide power. The batteries can be recharged up to five hundred times.
We like that it is rechargeable (the battery can hold a charge for 15 hours of continuous use). An extra battery comes with the flashlight which means you will also have a fresh battery on hand fully charged.
Check Amazon To View Current Pricing & Availability
2. Ultra Bright Cree (law enforcement grade) Voidhawk
What others have to say:
Overall, this product got high marks from almost every reviewer, and there's not a lot we can say to knock down this particular tactical flashlight review. A handful of people complained that the on-off switch was located in the tail cap, and that it did not work for them. On a side note, it should be noted that most will have the on/off switch in the tail cap.
Most users were very impressed with the brightness. It's an ideal choice for law enforcement, hunter, fisherman, or people that just want to be prepared for any situation.
Specs:
Rechargeable
5 modes
Up to 1000 lumens of light
Recharging pack
Built to law enforcement specifications
Water resistant
What we love:
We like the five modes option. We like the ruggedness and we like the brightness as well. It is a great flashlight, but one that will probably cost you more than other options.
Check Amazon To View Current Pricing & Availability
3. Vizeri VZ230
What others have to say:
This flashlight is very popular and folks agree that this light is a great deal. Some of the most talked about features were the waterproof abilities and the zoom lens feature. Overall, most buyers were very happy with the function of the light and the versatility (i.e., bike mounting and weapon mounting options).
The biggest complaint we found was that you have to cycle through all the features to get to the one you wanted. Not an issue for most and it's by no means a deal breaker..
Specs:
IPX7 waterproof rated (submersion to 3 feet)
Holster with belt clip
Can be weapon mounted
Has optional remote switch (purchased separately)
Adjustable zoom lens
Strobe mode for added safety
What we love:
We love that it is waterproof and not just water resistant. It holds up well in just about every condition. The light is bright, and the high-grade construction is also there. It is a great light for the price.
Check Amazon To View Current Pricing & Availability
Conclusion
We learned a few things along the way. There are a lot of tactical lights on the market. For example, a police flashlight will have features specifically designed for police work, while a survival flashlight will be better equipped for folks that love outdoors. There are a lot of great tactical flashlights out there and narrowing down all the options to just three took a lot of work and a lot of reading.
We found that many of the lights would be ideal for everyday carry and some of the flashlights were just a bit too over the top to be considered reasonable.
Ultimately after all the searching, reading and testing we were able to come up with 3 top of the line options that made most consumers happy. Of course, any of the three would be a great pick for a full range of reasons but we have to make one our favorite.
Our tactical flashlight reviews landed the Solaray Pro ZX-1 Professional Series as our top pick; people absolutely love it!
It is a good choice for anyone that is concerned with the personal protection, surviving emergency situations or just needs to find those shoes in the back of the closet. It has some amped up features that we loved, and it is a rechargeable model which we liked. You cannot go wrong with this model, the price is right, the reviews are amazing and it is built to last.